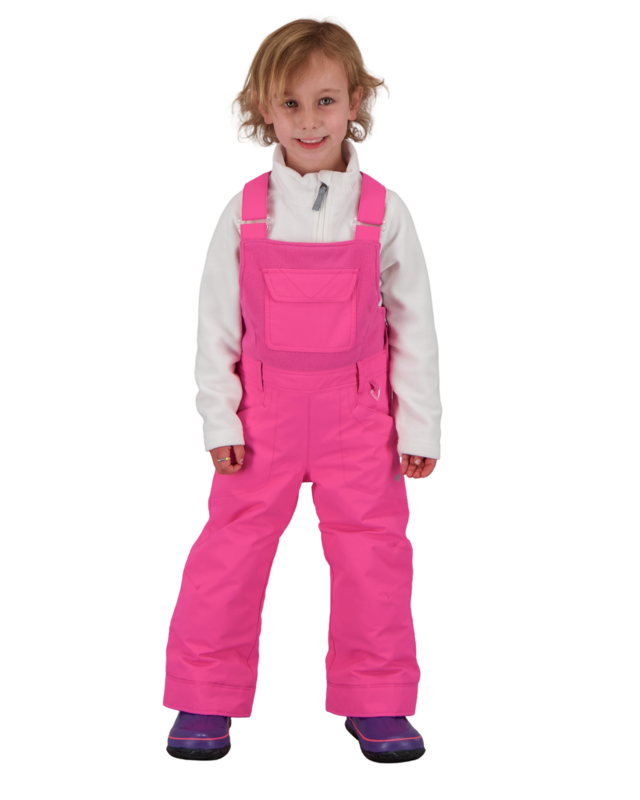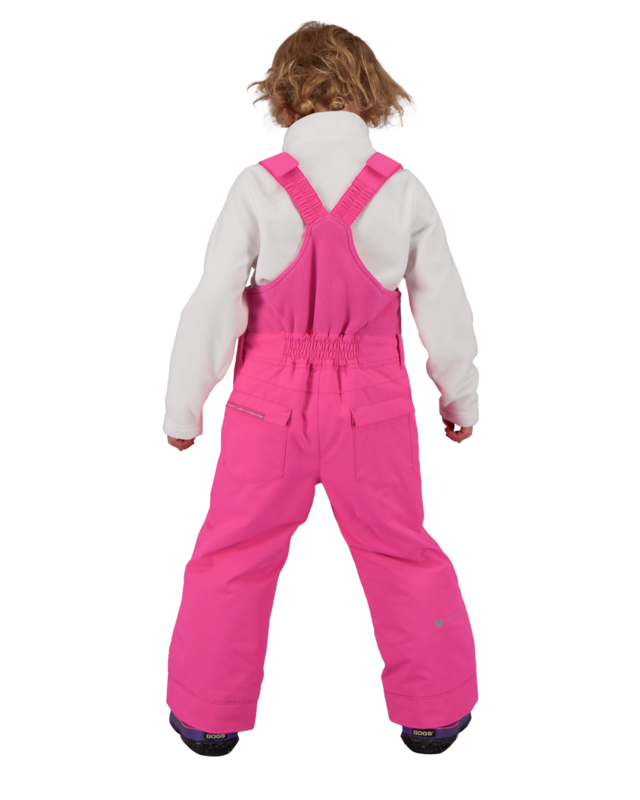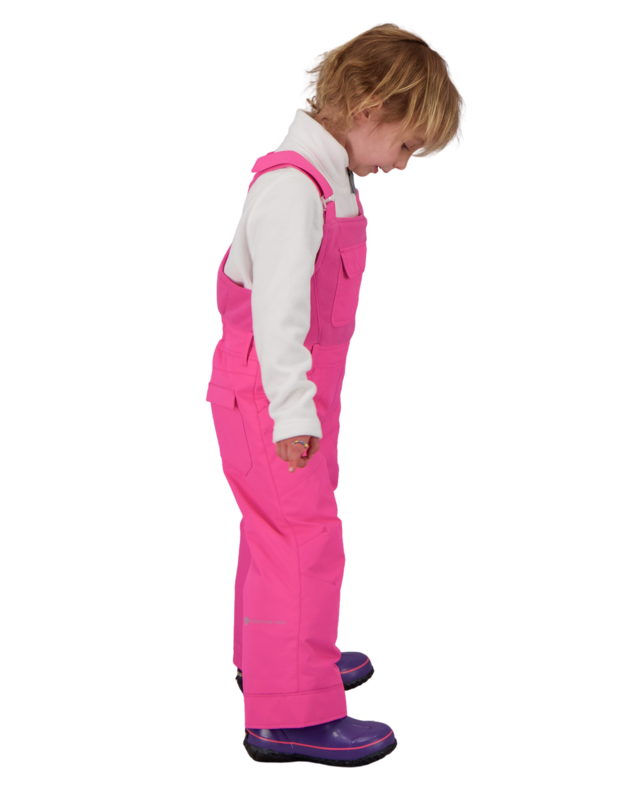 Item Number:

#55032
Disco Bib
OVERVIEW

Waterproof / Breathability Rating:

10k10k

A super fun, cute, technical bib pant with critical seam sealing.  Quick release hook and loop shoulders make for easy dressing and custom adjustable fit. Durability is a must-have for hours of playtime so we reinforced hems, knees, seat, and inseams with the seat and knees having double-reinforcement. Flap jean pockets and an oversized chest pocket give her lots of room to stow her new-found treasures.

Our innovative "I-Grow"™ Extended Wear System has built-in technology to increase the cuff length by 2 inches to allow for a growing child or a pass-it-along. Technical attributes include reflective trims, reinforced pant hems and inseams, thigh pocket, scuff guards, and water-resistant powder cuffs.
FIT & SIZE GUIDE

Kids' Size Chart

Sizes
XS
S
M
L
XL
Suggested Age
1
2
3
4
5
6
7
8
Height
29-311/2
321/2-35
351/2-38
381/2-41
411/2-44
441/2-47
471/2-50
501/2-521/2
Weight
23lbs
28lbs
34lbs
38lbs
44lbs
49lbs
54lbs
56lbs
Chest
191/2
201/2
211/2
221/2
231/2
241/2
251/2
27
Waist
181/2
191/2
20
21
22
23
24
251/2
Sleeve
15
17
181/2
20
21
22
23
24
Hips
191/2
201/2
211/2
221/2
231/2
241/2
26
271/2
Inseam
10
12
14
16
18
20
22
24

Sizes
XS
S
M
L
XL
Suggested Age
1
2
3
4
5
6
7
8
Height
74-80
83-89
90-97
98-104
105-112
113-119
121-127
128-133
Weight
10.4kg
13kg
15kg
17kg
20kg
22kg
24kg
25kg
Chest
50
52
55
57
60
62
65
69
Waist
47
50
51
53
56
58
61
65
Sleeve
38
43
47
51
53
56
58
61
Hips
50
52
55
57
60
62
66
70
Inseam
25
30
36
41
46
51
56
61
FEATURES

Everything you would need to be warm dry and comfortable.
From weatherproof features to convenient adjustability
to accommodating your accessories and valuables.

Adjustable, quick release, hook & loop shoulders

"I-Grow"™ Extended Wear System

Skier Critical™ seam sealing

Full-Motion™ articulation

Reflective logo

Reflective trim

Reflective zipper pull(s)

Double-layer reinforcement

Reinforced hems

Reinforced knees

Reinforced seat

Reinforced inseams

Water-resistant powder cuffs with gripper elastic

YKK® zipper(s)

Flap pocket(s)

Chest pocket(s)

Jean-style pocket(s)

Handwarmer pockets

Seat pocket(s)

Accessory ring

Interior windguard
TECHNOLOGY

Product Technologies

State of the art performance where you go, whatever the conditions.

HydroBlock® Sport Obermeyer independently third party tests all of its technical fabrics for performance verification. Our high performance specialty fabrics use fully coated hydrophobic laminations and a superior DWR polymer coating for stain protection and coating integrity. HydroBlock® Sport resists up to 10,000mm before water penetration while allowing 10,000 grams of water vapor to pass through within a 24-hour time frame